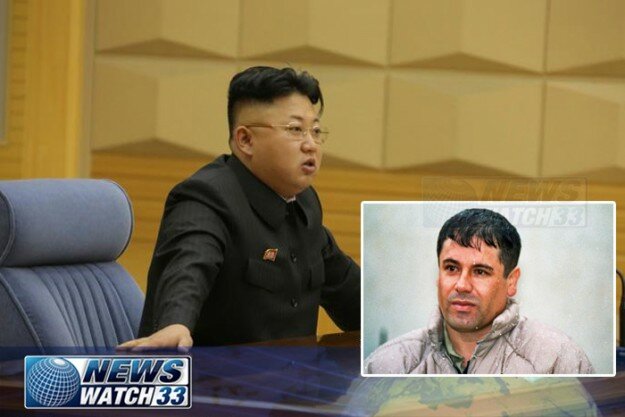 Reportedly, the general and Kim Jong Un talked for over 20 minutes about the incident. General Guhn Gim then walked out of the room and brought in a laptop with information about the Sinaloa Cartel. Jong Un and General Guhn Gim continued to talk about El Chapo and the Sinaloa Cartel. According to reports, both General Guhn Gim and Kim Jong Un nodded to each other and asked the reporter for her input.
"I usually cover governmental affairs in North Korea but I was unsure of how this was related to it. When General Guhn Gim asked me to come closer, I was fearful that I would be arrested for over hearing the conversation. The general then asked me if I had any information regarding what occurred in Mexico recently. I told him that I can find out as much as they need. Kim Jong Un then asked me to leave his chambers and go back into the hallway with the other reporters. When I exited, I heard him tell General Guhn Gim that El Chapo's presence in North Korea will assist in economic growth. I was then called back into the room, without either of knowing I overheard their last statement. Kim Jong Un and General Guhn Gim indicated that they are considering offering asylum to El Chapo in exchange for financial assistance in rebuilding North Korea's infrastructure," said the reporter.
After the exchange of information between Kim Jong Un and General Guhn Gim, the Minster of Finance was called to discuss the economic opportunities should asylum be granted to El Chapo. According to reports, the Minister of Finance explained to Jong Un that many sanctions would come about from accepting El Chapo into North Korea however it would be irrelevant given El Chapo's financial assets.
[SCROLL DOWN & CLICK NEXT PAGE TO CONTINUE READING]