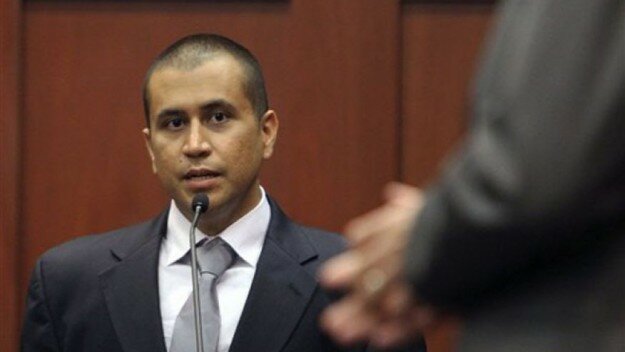 George Zimmerman, who was acquitted of second-degree murder in the shooting death of Trayvon Martin, had an interviews with the Spanish language television show "Aqui y Ahora" (Here and Now) to discuss life after the landmark trial.
During the interview, which will air Sunday, Aug. 2 at 7pm, Zimmerman confesses that he's now homeless, battles post traumatic stress disorder, wears a bullet proof vest and follows a safety plan when he's in public.
Zimmerman also went onto say that despite raising $350,000 during the trial to pay for his legal defense, he's $2.5 million in debt. The former neighborhood watchman said he's in constant fear for his life, but still believes he was justified in killing Trayvon.
"In my mind and between God and me … I know that if I did not act the way I acted … I would not be here," Zimmerman said.