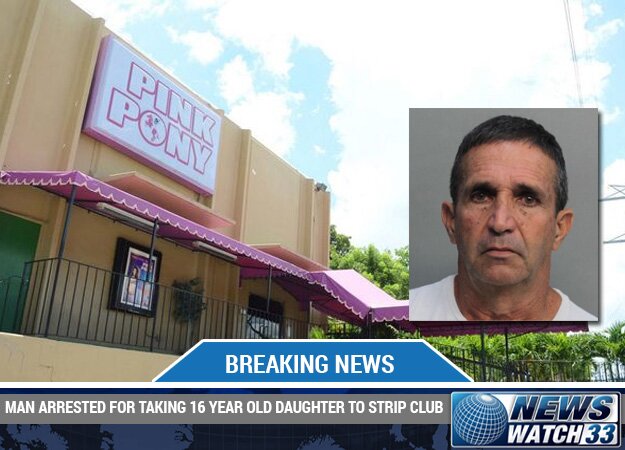 MIAMI (NEWSWATCH33) – Jose Manuel Arguelles, was arrested in connection with the case. Arguelles is accused of bringing his 16-year-old daughter and her 16-year-old friend to the club on several occasions. While inside, according to the police report, the minors were drinking and snorting cocaine.
The mother of a 16-year old girl gave CBS4's Ted Scouten a video which she says is her daughter inside, hanging out with an underage friend and that friend's father who she says is Arguelles.
"There's drugs involved. There's minors. My daughter is only 16 and his daughter is 16, so we had no idea this man would be capable of bringing his own daughter there," said the mother who did not want to identify herself.
She said she came across the video and pictures of the girls over the weekend and was shocked.
Arguelles is now charged with child neglect, giving drugs to children and sexual performance by a child.
One of the pictures shows a 16-year old girl on a pole with a stripper. Arguelles' attorney Chris Mancini argued about that in bond court.