WARNING: The photos in this article are of graphic nature.
A golden retriever is recovering after surviving a brutal attack by an aminal abuser who poured battery acid down the dog's back.
The 1 year old dog, which is now nicknamed Fergus, was discovered wandering the streets of Lancaster, California over the weekend and was immediately brought into a shelter for emergency treatment.
Veterinarians say it appears that someone poured a chemical onto the dog, causing third-degree burns down the animals back.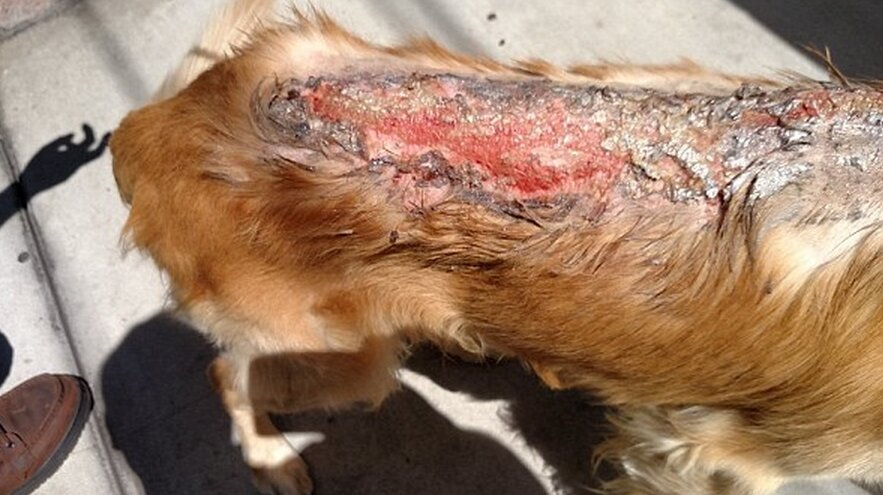 There are also fears that the assailant may attack again, as another dog in the community was treated for similar burns just a week before this attack.
'It's not the first one we've seen where some deranged individual goes ahead and pours battery acid or some other chemical up and down their back,' Dr Alan Schulman of the Animal Medical Center of Southern California told NBC Los Angeles.