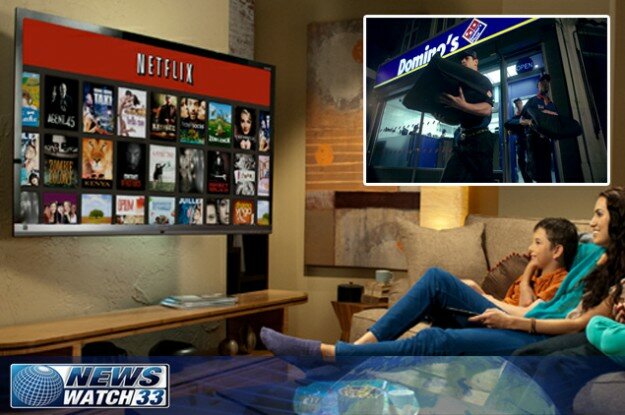 "Many Netflix users are current customers of Dominos. Collaborating with Netflix makes it easier for anyone using the service to place an order for any of our products while in the comfort of their bed or sofa. We would eliminate the need for someone to disturb their comfort zone just to order pizza. Giving the person ability to order directly from the television or computer without interrupting their favorite movie ensures our joint customers are happy," said Mark Klein, VP of Marketing for Dominos.
While not many details of how the new service will work were released, Netflix has indicated their is no plan to increase the monthly subscription pricing due to the upgrade. The company also indicated that users will be able to make a split screen on their tv or computer to place an order from Dominos without the need to stop the movie.
Completion of the new service is planned to go effective in January 2016.