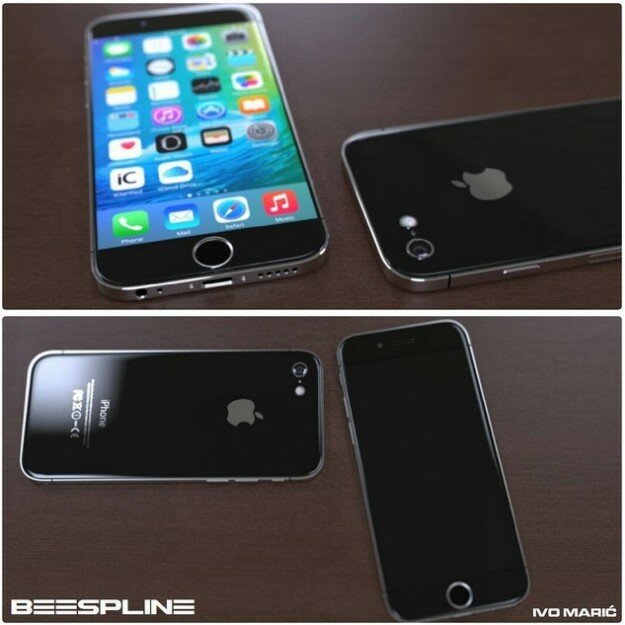 iPhone 7 to be quad HD?
It is perhaps unlikely, though, that Apple would include a quad HD display in the smartphone version of the iPhone 7, considering that the last generation of the smartphone wasn't even full HD in the smartphone-sized variant. Opting for a quad HD screen would represent quite a jump from Apple, and a more realistic prospect is a full HD smartphone, and possibly a quad HD version of the popular iPhone 7 Plus phablet.
Another interesting aspect of the concept is that the designers envisage that an Apple Dock will be included with the iPhone 7. This will enable consumers to wirelessly charge the iPhone 7, and connect multiple Apple devices. This would be another welcome innovation among fans of the iPhone series, particularly considering the fact that the battery life of the iPhone certainly hasn't been praised in recent iterations.
In other reports related to the iPhone 7 this week, it has been suggested that Apple will dump the 16 GB base version of the unit. If Apple is intending to significantly increase the screen resolution of the iPhone 7 then there will be an increasing pressure placed on storage, and it could be that the 16 GB model could be considered somewhat superfluous. It is instead suggested that the bargain basement version of the iPhone 7 will be a 32 GB device.
It is likely to be less than two months until we find out how accurate speculation about the device is, as a September 25 release date is looking likely based on leaks. In the meantime, Apple will be working on finalizing every aspect of its new iPhone 7 release, and the Croatian designers at least believe that the smartphone could have a retro feel when it is finally unveiled.
Video Below:
[Source]