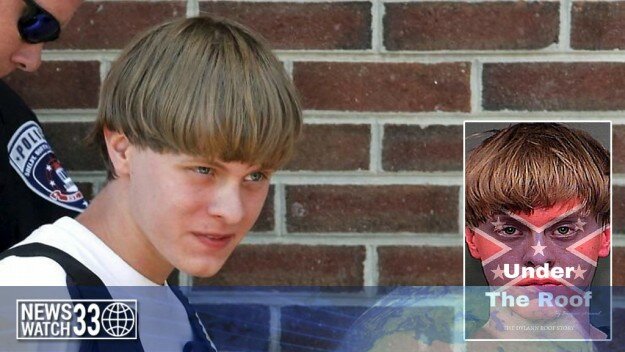 SOUTH CAROLINA (NEWSWATCH33) – Charleston Church shooter, Dylann Roof, is currently being held in a county jail as he awaits trial for his involvement in the murder of 9 members of Emanuel African Methodist Episcopal during a bible study session.
Dylann Roof, 21, was born in Columbia, South Carolina to Franklin Bennett Roof, a carpenter, and Amelia "Amy" Cowles, a bartender. Roof attended several schools however did not excel academically in any of them. Roof later lived with his uncle, Carson Cowles, but became socially withdrawn. His connection with his uncle became more distant and Roof's personality and behavior began to worsen.
Dylann Roof's negative attitude towards African-Americans stemmed from the shooting of Trayvon Martin and the 2015 Baltimore protests that were sparked by the death of Freddie Gray while Gray was in police custody. According to a childhood friend, Roof believed that "blacks were taking over the world." Some reports indicated that Roof had planned a fatal attack on the College of Charleston however his plans were not taken seriously.
SCROLL DOWN & CLICK ON NEXT PAGE TO CONTINUE READING